Aug 2, 2021 07:11 AM Central
Wellness Warrior
Someone recently reminded me that school is not in the too distant future. Fingers crossed for us all the home schooling does not become another reality. So, with the hope that normal (what actually is that anymore) returns to our existence, I am here to share a few ways that I help my unvaccinated boys (they are too young) keep their immune systems in tip-top shape and their minds ready for a day of learning.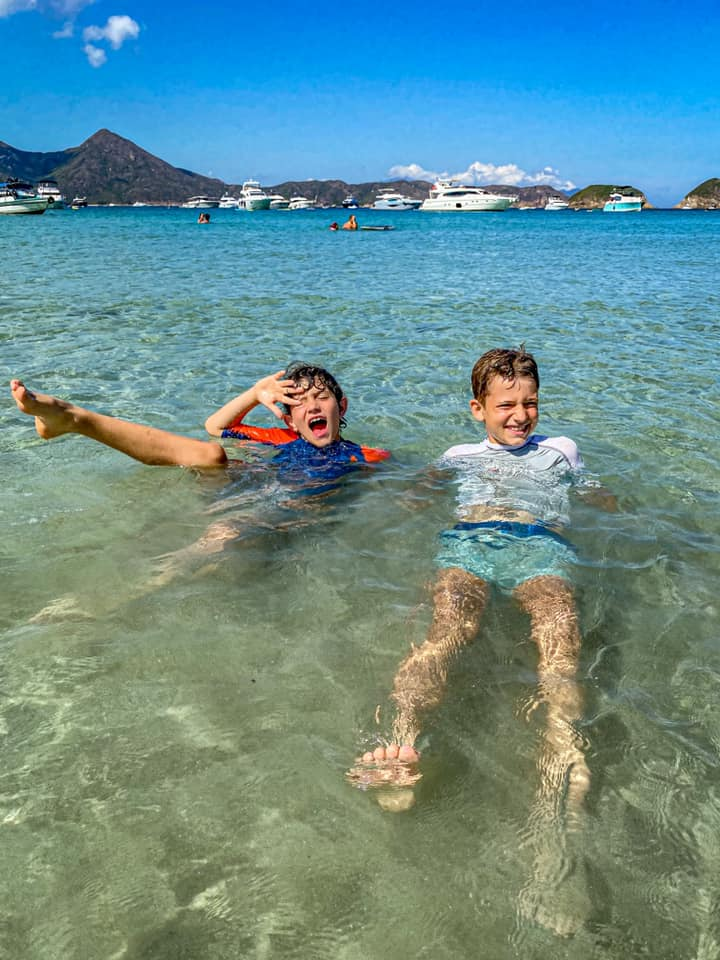 SLEEP is critical and some of our favourite ways to wind down our boys is to have them soak in a relaxing bathtub of epsom salt, carrier oil and their relaxation oil. You need to remember that not everyone is the same and what works for one child may not for the other. Finn enjoys a soak with peace and calming essential oil blend, especially when his mind can not wind itself down. Whereas Kieran resonates with lavender, gentle baby and sleepyize. Lavender on Kieran changed my life. In case you have not heard me tell you about how it finally provided me with my first full night's rest after 18 months of no sleep. If time is limited and a bath is not on-demand then a diffuser or topical massage will have an effect on the body too. Do what you can to help them prepare for a full night's rest.
GUT HEALTH is so important for the body to absorb nutrients and support healthy emotions. The gut is what feeds the brain's stomach too. There is no point in eating well and not having the right microbiome to take it all in. A pre/probiotic can provide that support.
If your child is a fussy eater, don't hesitate to give them a nutrient-dense, food-based complex free from preservatives and artificial colors and flavors (so Flintstones are not your magic here). If symptoms such as pressure, bloating, gas, pain, or minor cramping tend to occur after eating or regular constipation, an enzyme should be considered. It is important that your child is removing toxic waste from their body on a daily basis. Missing a day or 2 means you need to make some adjustments.
EMOTIONAL SUPPORT is imperative for both my kids for different reasons. Who doesn't need it with all that is going on at the moment. Essential oils are a tool of choice for us in our home. The limbic system controls our emotions and the trigger for it is aroma so, what better way to address this need. There are a number of essential oils that can be used, but I recommend understanding the emotion that needs to be addressed to know which essential oil would be the one to start with. Kids tend to love all citrus oils and these are super economical and are choice for uplifting moods. If the emotion is fear or confidence, the blend valor is often a go-to. This was my transition oil, but I mention this blend because it is Finn's favorite and it turns him into this superhero. Whereas, Kieran tends to gravitate to citrus oils to keep him calm and settled.
We all hope our kids can remain focused during their learning, but the reality is that kids all have their own ways of learning. If it is not being met, it can be a challenge. Aim to find another way to engage them in their learning and remember, do not add stress to their or your plate. This will just create more resistance to their learning. Consider some essential oils to help the brain focus and ground them. Studies have shown that vetiver is a popular oil to help those with attention disorders. Cedarwood, frankincense, rosemary, and clarity blends can also be used to help oxygenate the brain. Research rosemary essential oil and its' effect on studying; the studies prove to be very interesting.
IMMUNITY is the talk of the town! Since kids can not be vaccinated under 12 years of age, let's consider something we can do that may be even better for them. Vitamin C, Vitamin D and Zinc. These are must-haves and studies have proven these are best to support the human body at this time. I have experienced the power of these supplements with my son Kieran. For those of you who have not yet heard the story, it was a grueling one for our family. For 2 years, no doctor I came across could help him with his reoccurring fever that appeared every 3/4 weeks like clockwork. You can imagine the research, the experiments, the waste appointments, and hospital visits. The magic was in this combination. I also used a blend of essential oils for immunity. It has been officially 2 years this month (Aug) that he has been fever or illness-free. You can imagine my immense gratitude.
Essential oils can be a wonderful addition to keeping the body's immunity in check. One of the parents' favorites are thieves essential oil. This oil is a hot oil and that means applied neat can cause some skin irritation, so I strongly encourage you to create a diluted version of thieves to massage on the bottom of their feet before sending them off to school or when their immune systems are feeling a bit compromised. Have they been sleeping, eating well, and in the right mental mindset? If not, then consider the power of essential oils in your home.
With the fall and winter season ahead of us, consider having a natural option to Vicks Vapour Rub at your fingertips, please. If you use an oil or blend as soon as you hear the onset of a cough then apply it diluted to their back, chest, or the vita flex point on the bottom of the feet. You will wonder if the cough was real or if the oil was really that effective. It happens all the time! I now just laugh when I get a message from someone that is along the lines of, I used the oil, but not sure if it was the oil or something else that helped. And honestly, I don't care, I am just happy their child is not coughing. Options for you to consider for the respiratory system are RC, Ravinsara, Refresh (kids diluted version), or Eucalyptus Radiata to name a few.
MUM SANITY must not be forgotten. We will begin a hectic morning routine and the after school pick-up again. Do not forget to pour love all over yourself regularly to keep that tank filled. Consider all of the above for you, as well as mediation, yoga, or fitness since your kids will be enjoying some of that in their PE classes and after-school activities. If you become desperate or just aware that you need some calming roll-ons or even some CBD (without THC, folks) to keep the body in balance, don't hesitate to drop by and test them out or we can set up a video chat to walk you through some options for you. We even have a handy device that works on the principle of skin galvanization to tell you what your body systems would appreciate using for the month, to be in better balance.